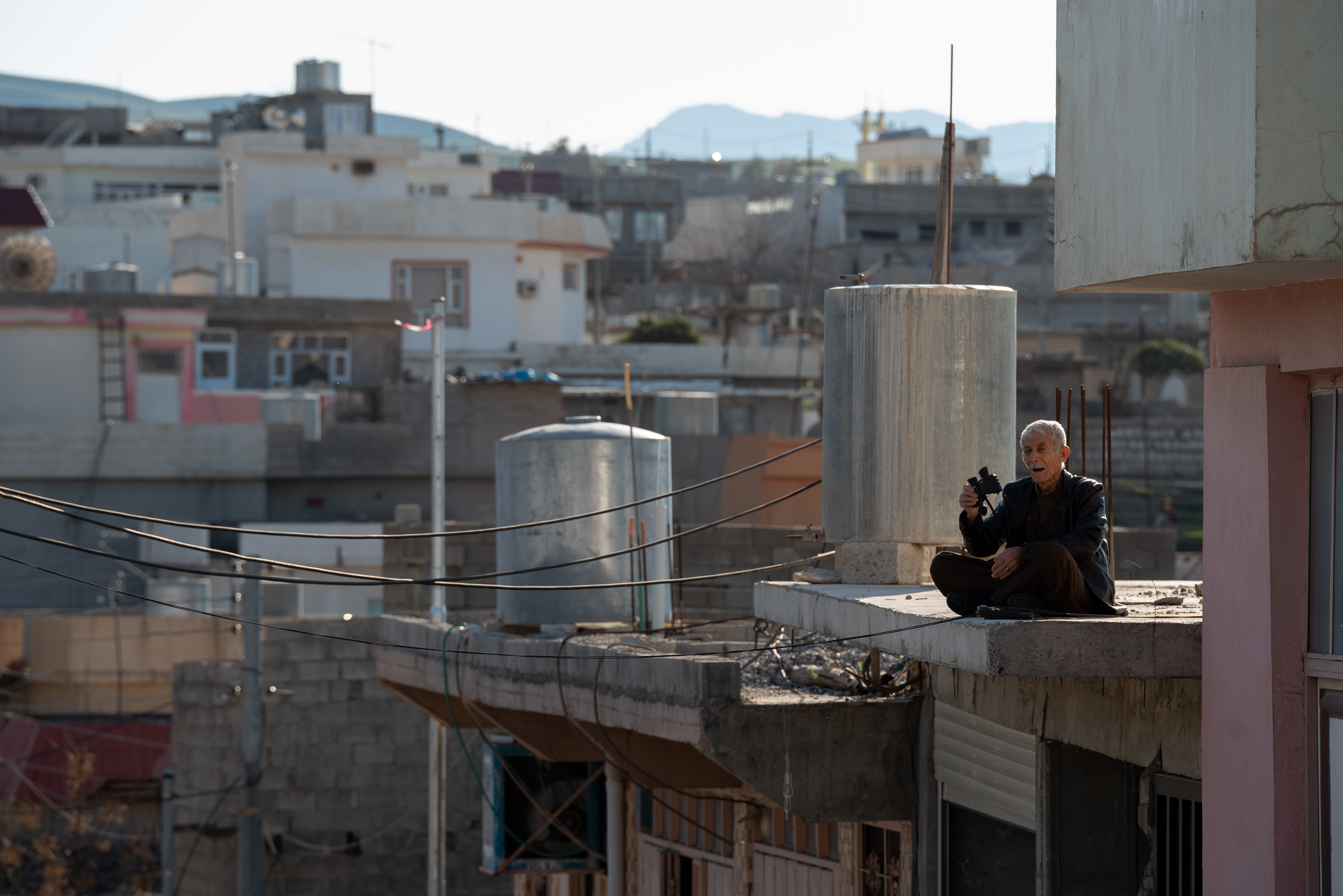 looking at halabja
31 years after the worst chemical attack in history
At eleven in the morning, the air began to smell of apples. A strange loud noise. A couple of birds fell to the ground, then other animals, now humans. Gas, gas! A burning pain in the eyes, mothers looking for their sons. Many ran away and hid in the mountains but those who had no car or too many children to carry, saw no chance of escaping. Some noticed green fluid coming from their mouths before collapsing to their knees, others dropped dead in an instant. Like Omari Khawar, holding his infant son in an everlasting embrace.
Three hours later, the town is frozen still.
That was Halabja on 16 March 1988. This is its face today. Heart?