At the moment, we are experiencing the connection between Islam and Christianity in the monasteries of Southeast Turkey and looking for hidden objects in Erbil's old bazaar.
Nick Cave and the Bad Seeds – O'Children
Pink Floyd – The Final Cut
Zoltán Kodály – Sonata for Solo Violoncello, Op. 8: III. Allegro molto vivace
Wojciech Tochman – Like Eating a Stone: Surviving the Past in Bosnia
Paolo Giordano – The Solitude of Prime Numbers
C. S. Lewis – On Grief
Nicole Krauss – The History of Love
Gilmore Girls
Egon Schiele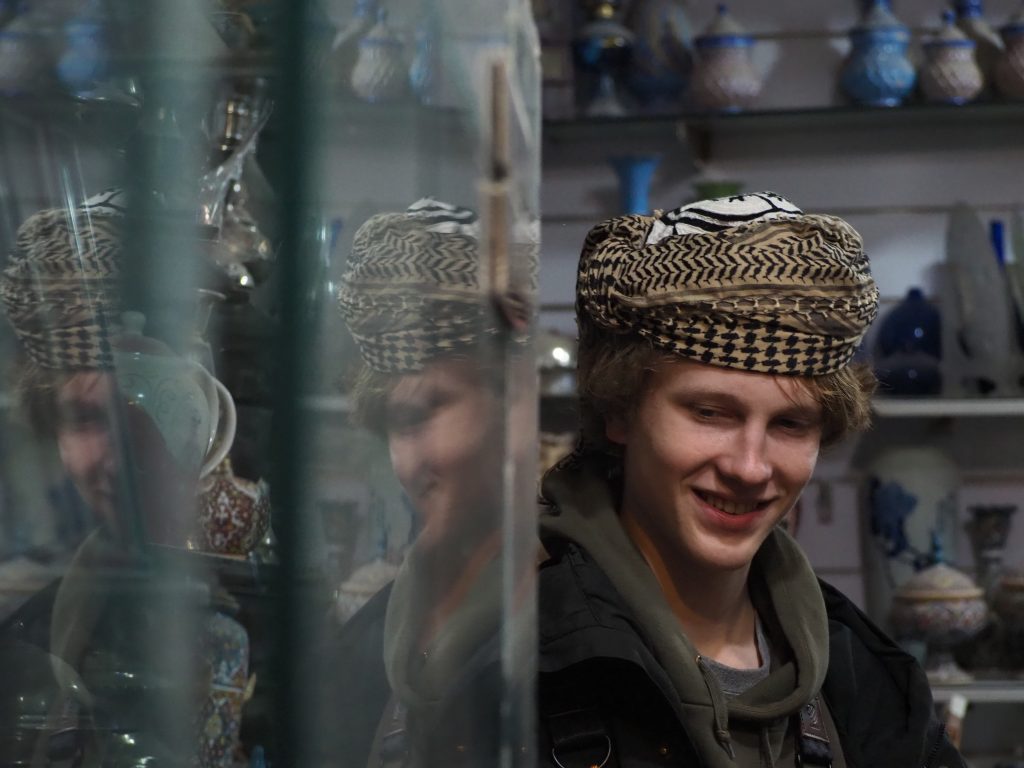 Follow the Cops Back Home – Placebo
Where is my Mind – Pixies
…Like Clockwork – Queens of the Stone Age
The Book of Laughter and Forgetting – Milan Kundera
Catcher in the Rye – J. D. Salinger
Consciousness Explained – Daniel C. Dennett
The Words – Jean Paul Sartre
You Must be Joking, Mr. Feynman – Richard Feynman
House MD
Divadlo Stoka
Our names are Barbora Tallová and Sebastian Dohnány, we are 19 years old and come from Bratislava, Slovakia. You can reach us personally on instagram at Barbora and Sebastian.