learning to give
changing the future of iraq with love, respect and forgiveness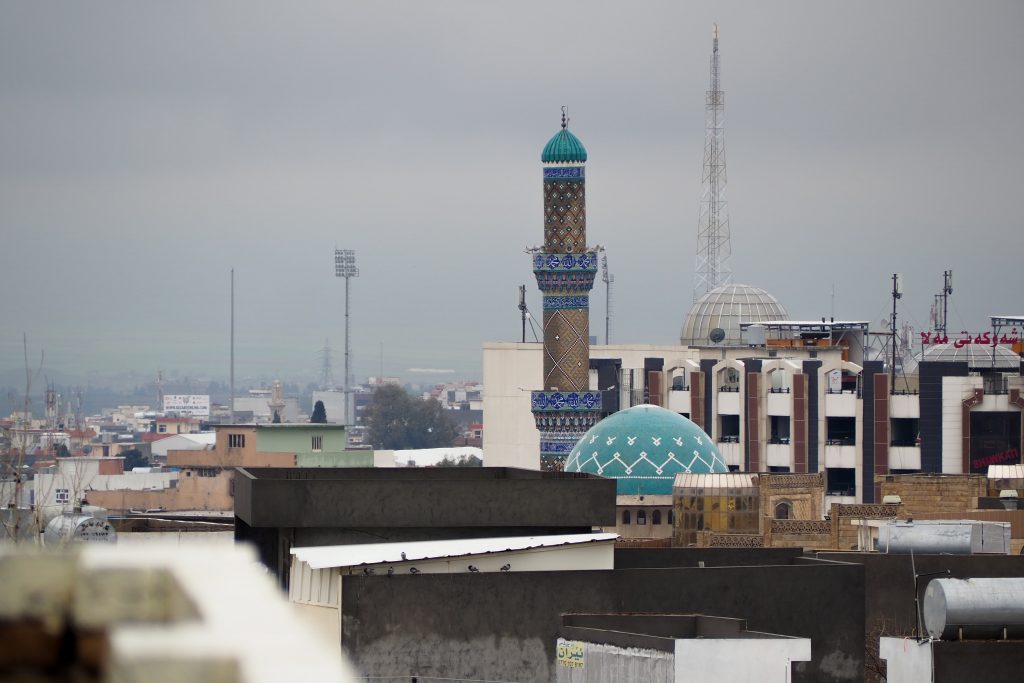 Deir Maryam Al-Adhra, a monastery set in the maze of streets of Sulaymaniyah, Kurdistan, is an open place of multicultural encounters and religious dialogue between Christianity and Islam. Founded by the monks of Al-Khalil community, which has its roots in Syria, the monastery does not only offer space for spiritual searching and prayer. It offers peace and shelter to displaced people from war zones and to anyone seeking refuge, organizes language courses and welcomes travellers passing through the city. With the thoughtful support of Abuna Jens, who manages the monastery, it welcomed a group of volunteers from the Offrejoie organisation, who came to learn about the ways of establishing peace in the multicultural society of Iraq. Coming from various social, cultural and religious backgrounds themselves, the group faced the challenge of coexisting too. We, arriving as monastery's new volunteers just a couple of nights before they did, have been warmly dragged not into one, but two communities, right upon our arrival. Both Al-Khalil and Offrejoie reveal how warm and colourful the culture of Iraq is and how being close and respectful to one another can build the foundation of its future.
// the city of peace
Offrejoie, a Lebanese NGO with its second headquarters in Baghdad since 2012, prepares its volunteers to run events and camps for the youth, teaching them about the importance of solidarity, tolerance and peace. Offrejoie or Farah Al-Ataa, organisation's Arabic name, translates to 'joy of giving', which encapsulates the values of the organisation together with the concept its philosophy is built around. Many of their lectures and activities focus on the positive change one can make within themselves and on what it takes to change a whole community for better. Concentrating on such questions is crucial for a society, just awakening from the Iraq war and subsequent sectarian wars, where in many conflicts, mostly between Sunni and Shia Muslims, tens of thousands of people were killed and whole districts cleansed. A society, where conflicts are still prevalent. By educating the youth, all of the volunteers believe, they could create ripples of peace across the capital, once called madinat al-salaam — the city of peace, eventually spreading across the whole Iraq.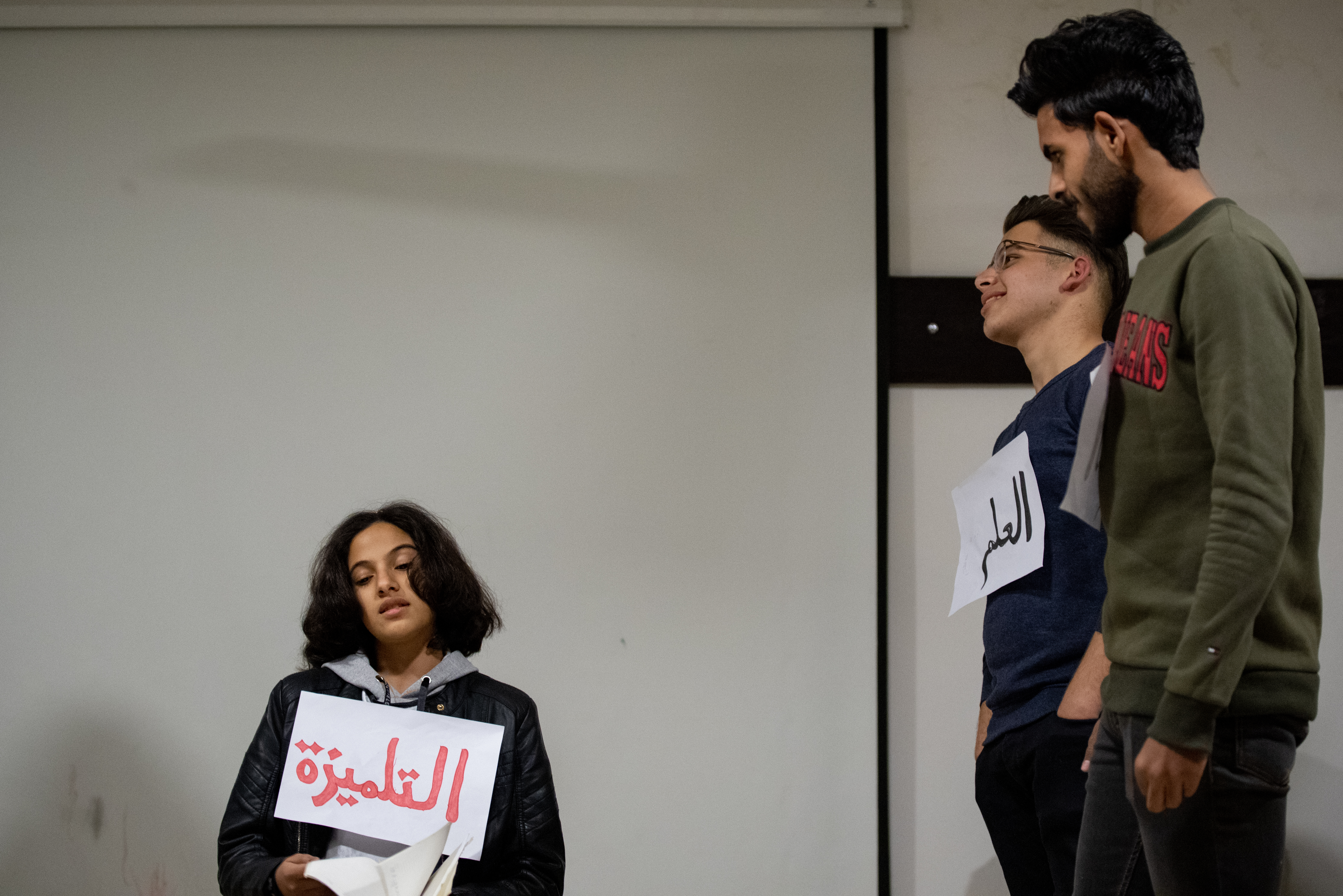 // respect
One of the aims of their week-long camp in Sulaymaniyah was to help its participants understand what 'a sense of community' is and how it can enlighten the concepts of solidarity and unity, both vital for the kind of society Iraq has the potential to develop into. Seeing how deeply the young volunteers value the three pillars of the Offrejoie organisation – respect, love and forgiveness – was illuminating and heartening. While sharing meals, attending lectures and spending evenings dancing or playing music, they expressed kindness and gratitude to one another, reminding the whole international community, what is fading away from it. A sign, they would often show – placing their fingers underneath their eyes, in expression of uyuni, my eyes are yours, or 'I would do anything for you' – shows what Iraq is truly about.
// love
Apart from participating in educational and creative activities throughout the whole week, the Baghdadi group surely knows how to have fun. Just a few tones, claps or drum beats, and the room filled up with an explosion of raw energy bursting out of their voices and movements. Watching the whole group united by both traditional and modern Iraqi music and dances, and feeling the joy they so ardently shared with one another and everyone here, at the monastery, created a warm feeling of friendship and brotherhood.
// forgiveness
Late evenings, after the music had gone silent, were the space for mindfulness and winding down. Standing in a circle, every member of the community shared a prayer or a thought of gratitude. One of such evenings unfolded into mawtini, with all of the voices proudly joining in the Iraqi national anthem, hands placed on their hearts. It was everything. Emotion in its rawest shape. Acknowledgement of the pain and acceptance of the past. It left a strong, almost pressing, feeling of affection and hope.
Hope for understanding, for peace and for humanity.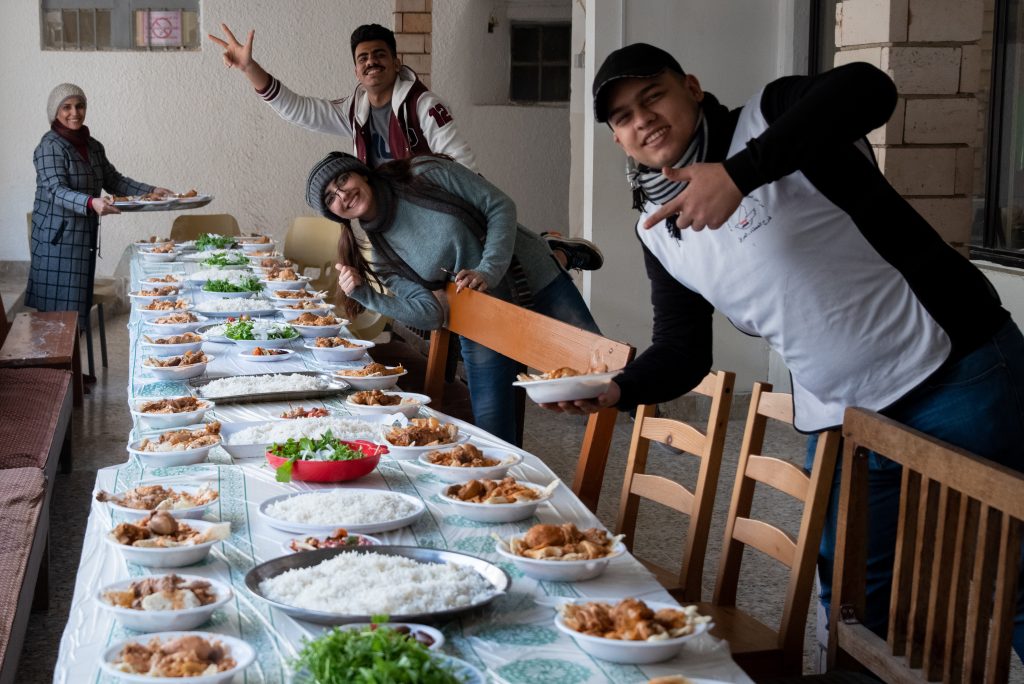 //